I can't believe Thanksgiving is just over a week away (for my American friends, I am not way ahead of myself, we Canadians celebrate Thanksgiving the second Monday of October)! Where has the fall gone? While some people think about Turkey first, I am a baker, so the first thing I think about in regard to Thanksgiving is pumpkin pie!
I will be honest, I am not a fan of pumpkin pie. Actually, I really kind of hate it! I would never post a recipe of something I wouldn't eat, except this one time! Everyone needs a pumpkin pie recipe in their baking arsenal. I have been using the recipe for years and getting raves, even a request for a birthday pumpkin pie instead of cake from one family member. So I am going to trust in all my friends and family and share this with you as I tried and true recipe. Let's face it, those who like pumpkin pie can be quite passionate about it so I have to believe them!
I think one of the secrets to my pumpkin pie recipe is that I make my own pumpkin pie spice. I find it better balanced than most of the commercial ones. Simply mix up the spices and you are done. This makes more than you need for one pie, but the rest can be stored in an airtight container and used whenever you need a pumpkin spice fix (and honestly, you should just make two pies)!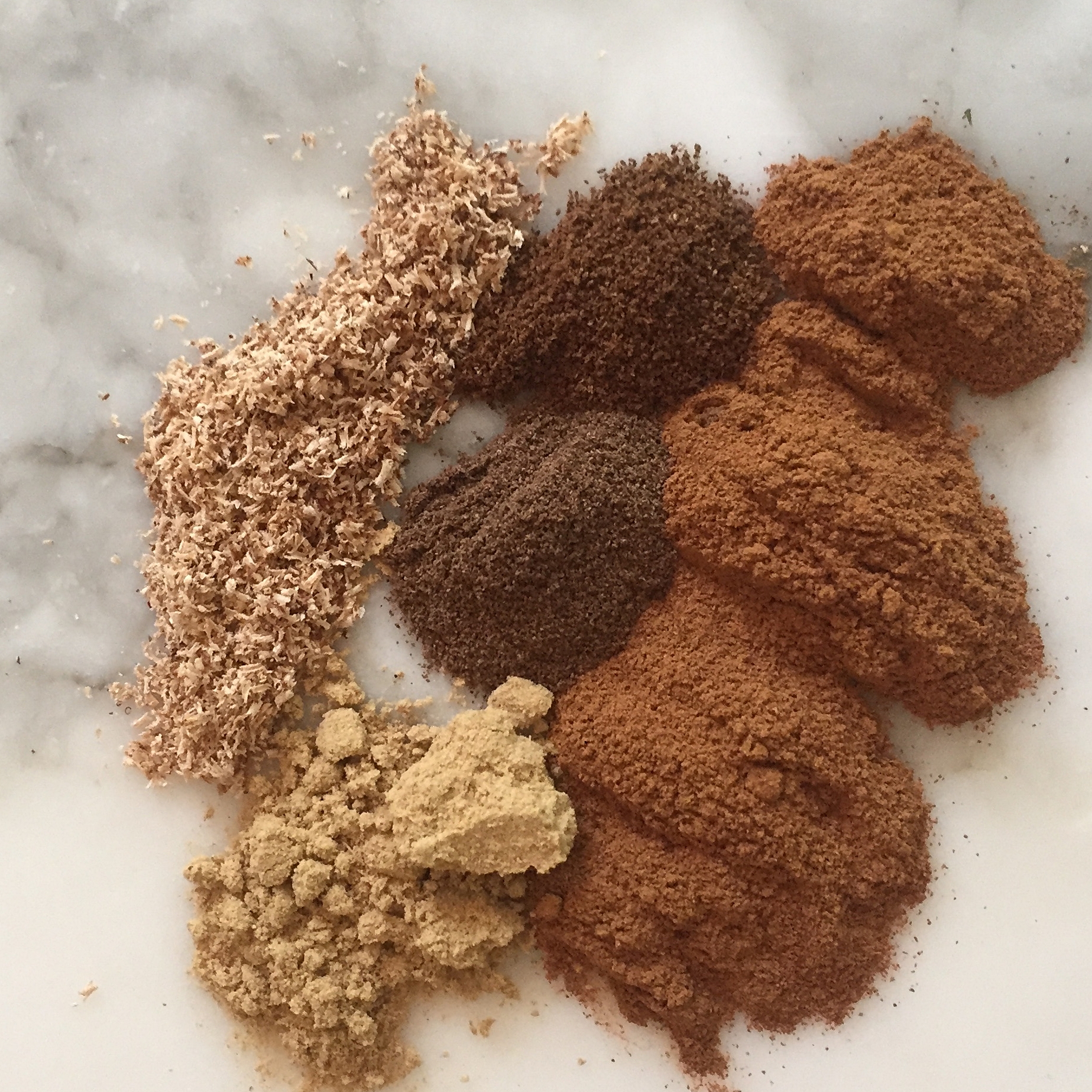 Combine together: 4 tsp (20 ml) cinnamon, 1 tsp (5 ml) ground ginger, 3/4 tsp (3.75 ml) freshly ground nutmeg, 1/2 tsp (2.5 ml) allspice and 1/2 tsp (2.5 ml) cloves. Store in a tightly sealed container in a cool, dark place.
The filling itself is so simple, just mix all the ingredients together and it is ready to go. If you have the time, leave it in the refrigerator overnight. This helps the spices to seep out into the mixture giving your pie a better flavour, but if you are behind and just need to get your pie made, don't worry about it! Here are a few more tips:
This recipe does not require you to par-bake the crust prior to adding the filling. However, you should let your pie crust chill in the refrigerator for at least an hour before filling to help prevent the crust from shrinking.
Fill your crust half-way and then transfer it to your oven rack. Finish filling the pie once it is on the rack, to prevent the filling from spilling and to keep your crust edge neat.
If you have a convection setting on your oven, do NOT use it when baking this pie. The fan is often too strong and can blow the liquid filling around (and yes, I learned this the hard way).
Allow the pie to cool slowly to prevent the top from cracking.
I like to cut out shapes with extra pie crust dough to create decorations for the top of my pies. Bake these on a cookie sheet at 350°F until golden and then place them on top of the cooled pies.
Dybosyia!
Classic Pumpkin Pie
serves 8
pastry for single-crust pie (additional if you want to make cut-out decorations)
100 g (2) eggs
150g (¾ cup) sugar
7.5 ml (1½ tsp) pumpkin pie spice
2.5 ml (½ tsp) salt
490g (2 cups) pumpkin puree
378g (1½ cups) evaporated milk
for serving: whipped cream & freshly grated nutmeg
Line a 23cm (9") glass or ceramic pie pan with pastry crust. Chill for at least one hour.
Place eggs in large bowl and beat with a whisk or fork. Add the remaining ingredients and blend well. If time allows, cover bowl and refrigerate overnight.
Preheat oven to 425°F. Fill, pastry-lined pan with pie filling and bake for 15 minutes. Reduce oven temperature to 325°F and continue baking an additional 40 to 50 minutes or until filling is set. The filling should jiggle like jell-o when the pie pan is lightly shaken. Allow pie to cool to room temperature on wire rack. If using cut-outs to decorate the pie add them now and then refrigerate pie until ready to serve.
Serve with a dollop of whipped cream and a sprinkle of freshly ground nutmeg.