If you have a toddler in your life, then you have heard of Smash Cakes. For those of you living adult only lives, smash cakes are all the rage for celebrating first birthdays. The birthday boy or girl is given a small cake of their very own to, you guessed it, smash it!
As I have written before, while I am pretty good at cake decorating, but this is only something I do for my loved ones. I do have a quite large family, so I seem to have been making a lot in the last year. The most recent one was for my great-nephew. This one was fun, because I did things a little differently. My great-nephew's dad has a big sweet tooth and has always been a fan of my baking (ever since we did cake-tasting for their wedding cake). At an earlier family birthday, he asked, "Why are smash cakes only for babies?" I filed that away and when the time came for his son's birthday. He got what might be the first adult smash cake. The little guy did a pretty good job of smash his cake, he must take after his dad!
If you are planning on making a smash cake there are only two simple, but important, rules. The first is that everything that goes on them should be edible. The little ones do like to put everything in their mouths. Those you who are regular readers know that I am not a fondant fan, but it is the ingredient I use to decorate smash cakes. I may not consider fondant edible, but they young ones don't seem to mind all that sweetness! The second rule of smash cakes is, and this is important, white cake. Imagine what chocolate cake smeared all over your baby might look like in photos…think about it...yup, not cute…stick with white cake! Below is a gallery of the smash cakes I have done and the cute little smashers!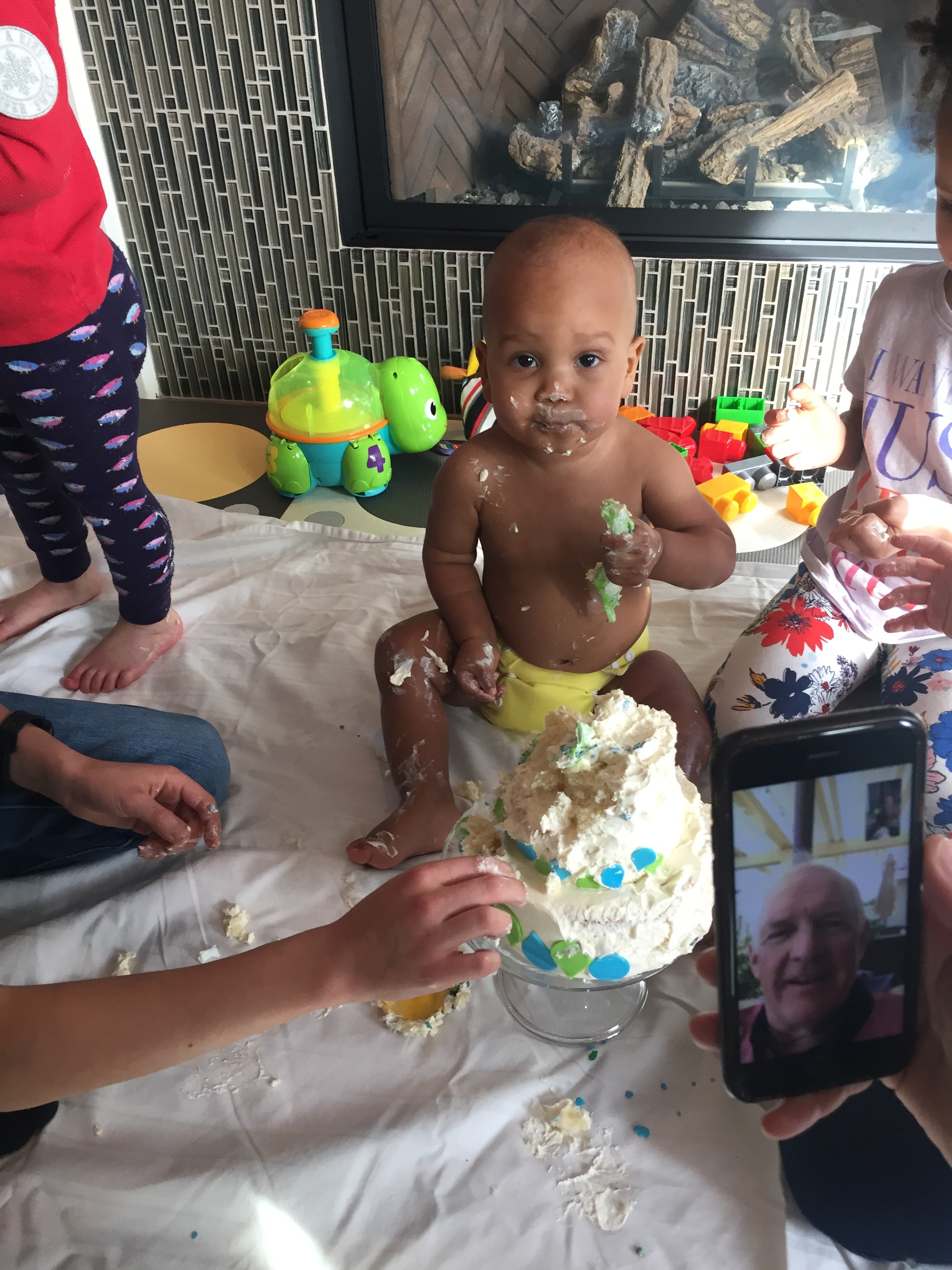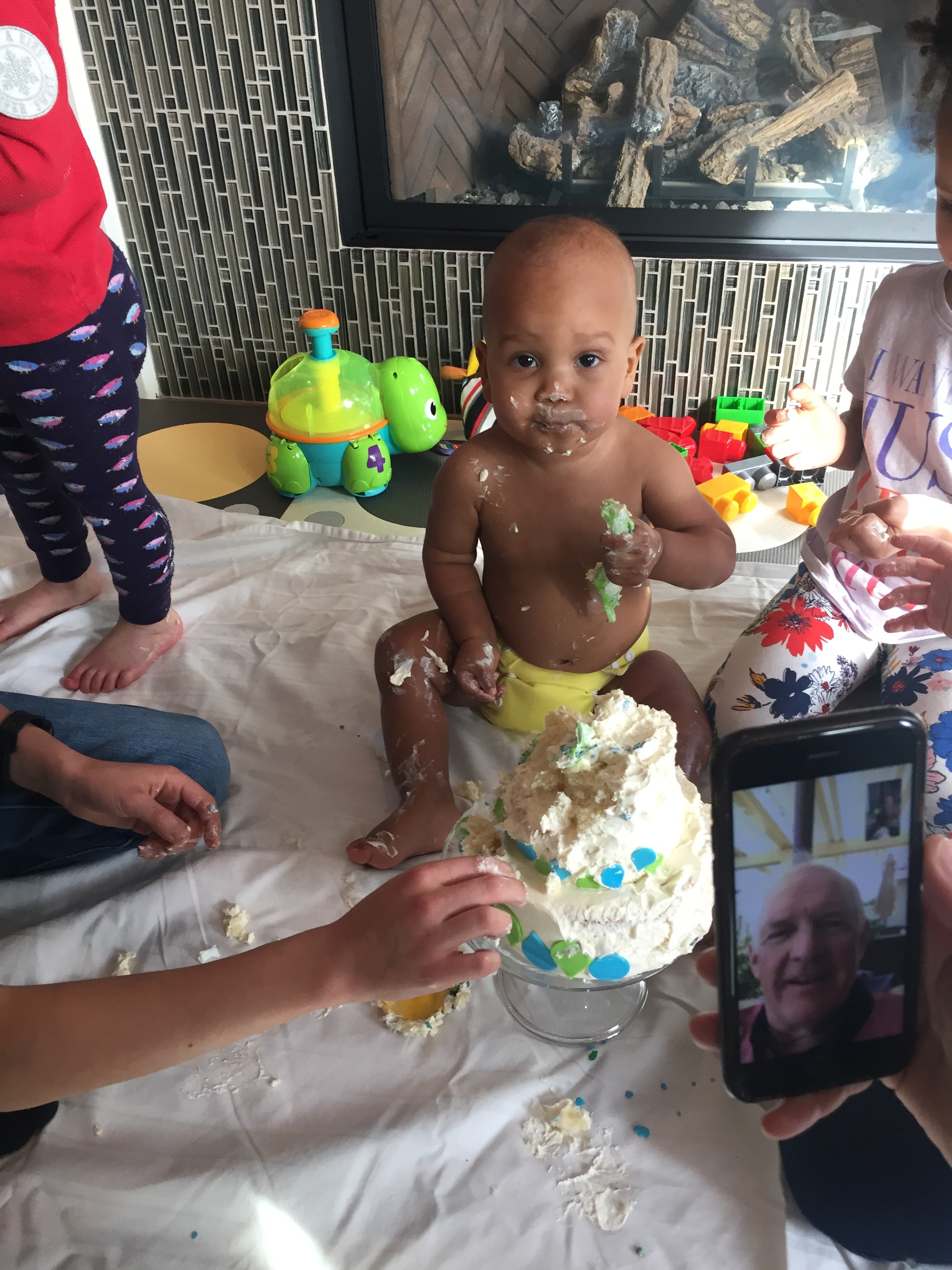 Here is my favourite white cake recipe which was given to me by my friends at Bake My Day Calgary. Tamara is super-talented and if you want to hire someone to make a smash cake she is your girl! If you would like to make your own with step-by-step, hands on instruction, give us a shout at Mona's Table!
Dybosyia!
White Cake with Oil
Yields 2 – 8"cakes or 24 cupcakes
400g (2 cups) sugar
4 eggs, at room temperature
165 g (¾ cup) canola oil
5 ml (1 tsp) vanilla
325g (2 ½ cups) all-purpose flour
12 ml (2 ¼ tsp) baking powder
2.5ml (½ tsp) salt
240g (1 cup) milk, at room temperature
Preheat oven to 350°F. Grease two 8" cake pans and line with parchment paper or line 24 cupcake tins with cupcake liners.
In a stand mixer fitted with the paddle attachment, beat eggs and sugar together until pale and fluffy, about 2 minutes. Add oil and beat until incorporated. Beat in vanilla.
In a bowl, combine together flour, baking powder and salt with a whisk. Alternate adding dry ingredients and milk, starting and ending with dry ingredients. Mix until just combined.
Fill cake pans or cupcake tins with batter. Bake for approximately 25 minutes or until tops spring back and a skewer inserted into the centre of the cake comes out clean. Cool cakes on rack.